A different breed of pet food
We're all about providing your best friends with wholesome and delicious fresh meals that help them feel amazing from the inside and out. The Grateful Pet is the easiest way to feed a 100% natural, species-appropriate gently cooked or raw diet to your cats and dogs according to AAFCO & NRC nutritional standards. Wholesome and nutrient rich with human grade and organic ingredients – delivered throughout Singapore. Now, your buddies will never have to settle for less.
Dog Food
Tail waggin' and drool worthy gently cooked & raw fresh dog food using only premium quality natural and organic ingredients.
Cat Food
Raw meaty meals formulated for your sassy cats to get them fe-line fine from head to tail.
Handcrafted Dog Bowls
Quality dog bowls for inspired mealtimes, proudly made in collaboration with local craftsman and artists in Singapore.
Why choose
The Grateful Pet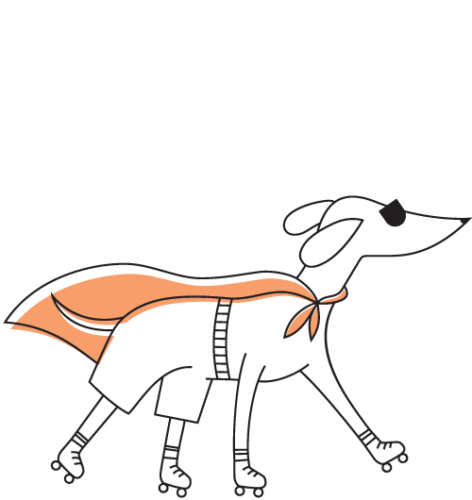 Species Appropriate
Our drool worthy meals are AAFCO balanced & NRC compliant. All recipes comprise of species appropriate and extensively researched ingredients with high bioavailability.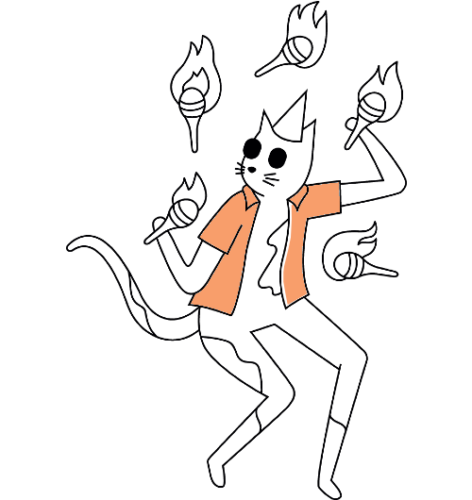 Real Nutrition. No Phonies.
Sourced from trusted human grade food suppliers, only 100% natural ingredients and superfoods are ever included into our meals.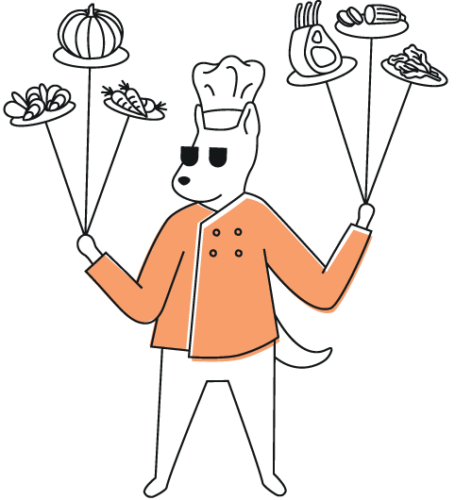 Stickler for quality
Hygienically prepared in an AVS licensed facility, our meals are flash frozen in air tight BPA free, freezer grade packaging to lock in all of nature's goodness and for assured food safety.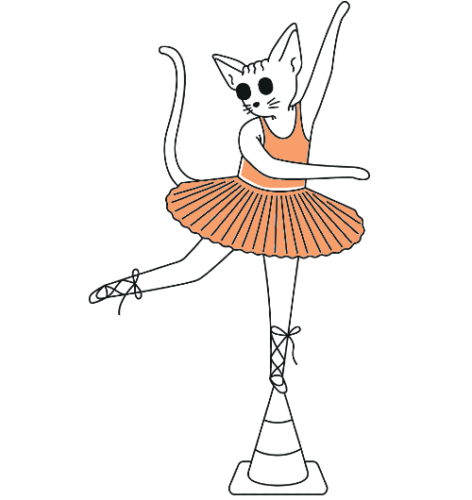 The Grateful Give Back
All animals deserve to be loved and cared for. A portion of each sale goes to Causes for Animals, our partner animal shelter.
ORGANIC & FRESH FOOD FOR PETS
Our obsession with fresh pet food for dogs and cats means that only the best will do. High-quality, lean animal protein is always our core ingredient. Your four-legged besties will be digging into meals prepared with wholefoods, from the cleanest of sources.
Artificial preservatives, low grade ingredients, fillers, soy and corn? Not on our watch!
Free pet food delivery in Singapore for orders $68 and above.
A happy pet =
A happy you
Owners around town share about their experience with The Grateful Pet.

I've been feeding my furkid (Porter) The Grateful Pet (previously called The Grateful Dog) since I adopted him. We did try some other brands but eventually we still feel The Grateful Pet is the best. The ingredients are really superb which includes some supplements and Porter loves it very much. Also, it's easy to feed, just thaw and serve.
Tango Tan with Porter, the Singapore Special

I've stopped buying processed dog food for years now and prefer to cook for the dogs. What a treat to feed the dogs fresh and wholesome meals from The Grateful Pet. Was recommended free range lamb for Boo's sensitive skin. Boo has already finished the box of free range lamb and is now on to the chicken - as you can see, she's clearly enjoying it!
Joan Leong with Boo, the Boston Terrier

The Grateful Pet Dog Food is definitely one of the best in Singapore! My dog Cookie loves their food at 1st taste and licked her bowl clean like a champ! Surprisingly she did not have any soft stool after her 1st meal as I did not transit from her usual food since she's on homecooked... I'm really convinced this superfood is 💯 made of natural wholesome ingredients with no nasties, artificial stuffs or preservatives! Try it to believe it! 👍🏼
Kylie XP with Cookie, the Australian Shepherd

I started looking at gently cooked food because my dog keeps having recurring UTI and one of the factors was that she does not drink enough water. A friend of mine recommended The Grateful Pet (TGP) and showed me what goes into their food, I also ran this idea by my vet and they were all for me trying out gently cooked food so away we went on this new adventure! Mochi gets very excited during meal times, she would even bark at us if we took too long to warm up her packet of food. Personally, I love the fact that I don't have to cook and worry about micro & macro nutrients because this is taken care of by TGP and that they're based/made in Singapore. But most importantly, some of the improvements I see in Momo after 2 weeks of consuming TGP are these: Shinier coat, less doggy smells, hydrated nose (her nose used to be super crusty and dry), less scratching.
Elaine Ang with Mochi the English Bulldog
Elaine Ang with Mochi the English Bulldog

Lou has had digestive problems his whole life and has always had difficulties with eating anything but prescription food. So far since he started on The Grateful Pet, he has been healthier and hasn't had one issue with his digestion. The bone broth and cooked food are gentle and appetizing. He actually wants to eat now! Whereas before he was never very excited about eating since he had to eat the exact same canned food every day. Lou loves all of the cooked flavours and bone broths. Thanks so much for your wonderful products!
Maranda Bouqdib with Lou, the Cavalier King Charles Spaniel