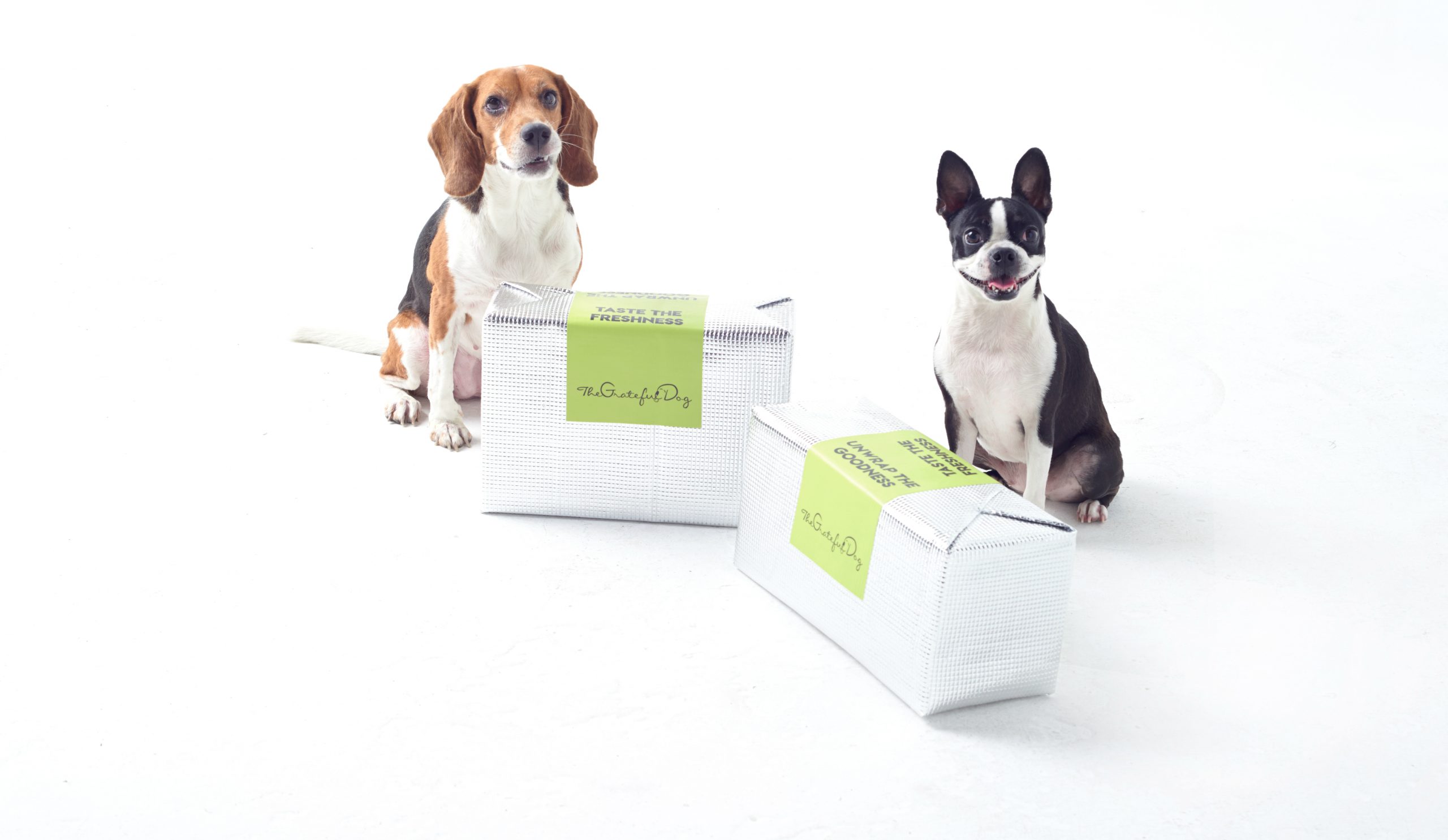 The two that started it all
Growing up around cats, dogs, rabbits, hamsters, frogs and even a chameleon, founders of The Grateful Pet, Rachel and Sandee experienced the joys of their companionship and the pain of losing them.
Though their beloved pets can never be replaced, this animal loving duo were brought together by their love of dogs and the desire to do something meaningful. Our founders embarked on a journey to uncover the best diet for their dogs: Lucy the Boston terrier and Clash the beagle.
They learnt about the damaging effects of processed dog food and swore off ever feeding kibble to their dogs. Soon after, the pair were dedicating any spare time they had to tirelessly researching different recipes and finding the best combination of ingredients for their dogs.
The joy and confidence they found in the process of feeding, along with the positive health effects were striking and impossible to ignore. Lucy, who was previously underweight began bulking up in the healthiest of ways and is now active as ever. Pudgy Clash not only started slimming down, the ear infections and rashes that plagued her started clearing up.
Founded in 2017, The Grateful Dog was renamed The Grateful Pet in 2021 to reflect the company's expanding nutritional offerings for both dogs and cats.
Through careful formulation according to AAFCO standards, lab tests and stringent vetting by our four-legged taste testers, The Grateful Pet is glad to be able to share our range of all-natural meals for dogs and cats, enabling pet owners to give their best friends the very best life possible with the help of nutrition.
The Grateful Give Back is also the duo's way of supporting local animal shelters, powered by every purchase made through The Grateful Pet.