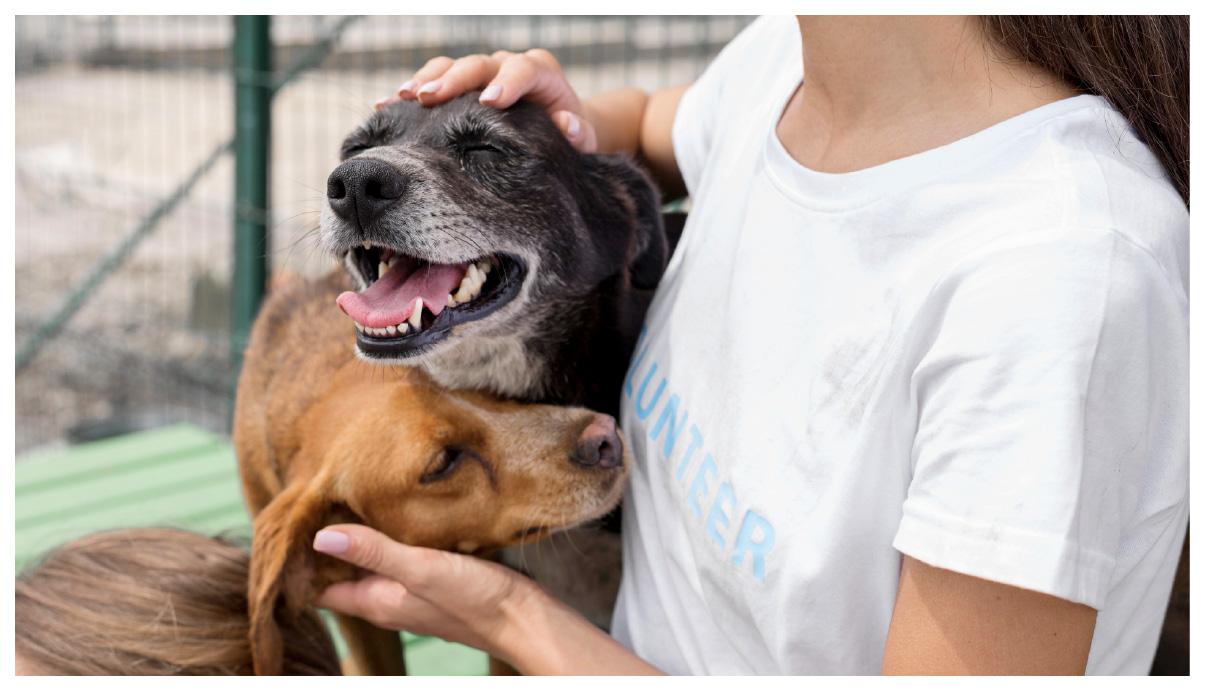 The tireless work put in by local non-profit animal shelters and rescue organisations in Singapore means that even more animals can be properly cared for. The Grateful Pet recognises that without this network of support, it will be hard for homeless dogs and cats to find loving homes or receive adequate medical attention.
Lending A Hand To Our Shelters
As a way of supporting this network, The Grateful Give Back was created. A portion of each sale goes towards our partner animal shelter, Causes for Animals Singapore to assist with their rescue, rehabilitation and rehoming efforts.
From the bottom of our hearts, we thank you for believing in The Grateful Pet and for also supporting The Grateful Give Back.
Want To Make An In-Kind Donation?
If you would like to make a donation of dog food meals from The Grateful Pet to Causes for Animals, items can be dropped-off every first Sunday of the month. Drop-off your unopened frozen meal pouches into the cooler box that will be placed just outside the gate at their premise. As the premise cares primarily for dogs, cat food is not required at this time.
When: Every first Sunday of the month
Timing: 10.00 AM – 2.00 PM
Where: 59 Sungei Tengah Road, Unit #02-51 Block V (5), The Animal Lodge, S699014 (walk up one flight of stairs located in the centre of the block)
Kindly note that outside dogs and children under the ages of 16 years old are not permitted on the premises as Causes for Animals is a shelter for dogs who are not used to young children or dogs they are unfamiliar with.