A Miniature Schnauzer's Tale of Love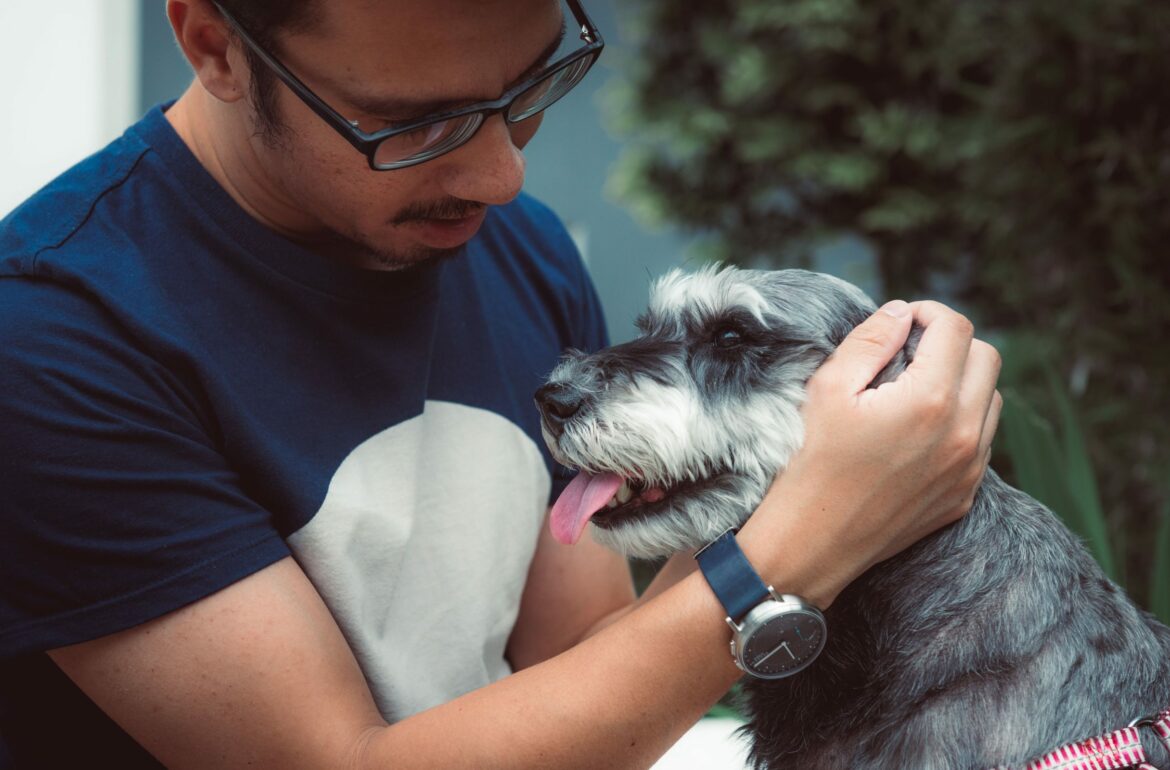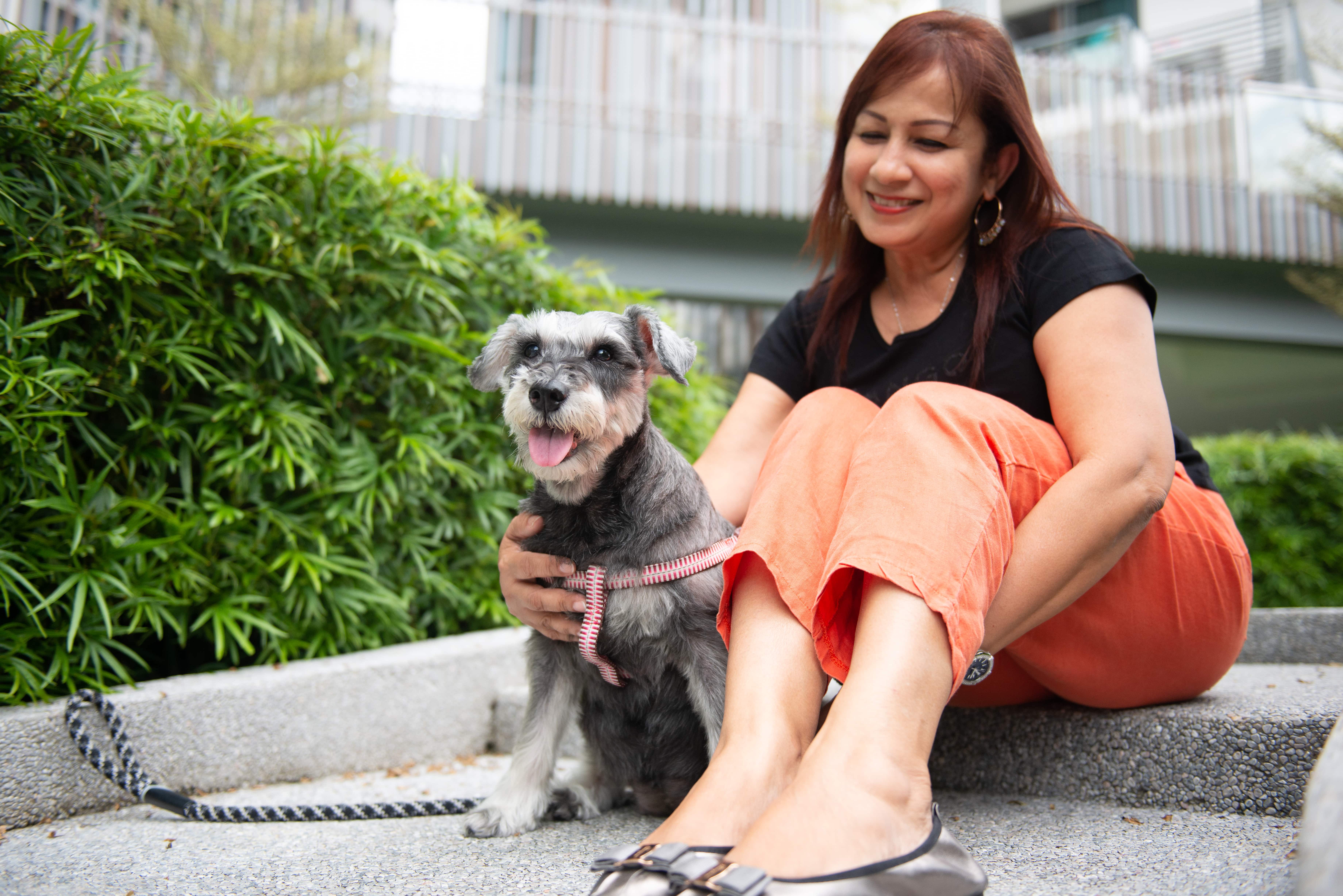 In our second spotlight feature, The Grateful Dog was welcomed into the home of the Koh family and their fuzzy senior dog, Laureen, who wears her personality as proudly as her white beard (Hey! She's a schnauzer, so she's allowed to have one).
No newbie when it comes to raising dogs, Mrs Jasbir Koh was always in the company of large dogs while growing up. So, when she saw six-month-old Laureen one sunny afternoon 12 years ago, Mrs Koh surprised the entire family by bringing the puppy home that same day.
The salt and pepper coloured miniature schnauzer from Bishan just turned 12 on 22 July 2018. Extremely sprightly for her age, Laureen bounds around the house with ease. And nothing gets past those attentive ears as this vocal senior is quick to sound out the family when delivery people or strangers come to the door but quietens down as soon the person is given the 'all-clear' signal by the family.
Previously on kibble, the family switched Laureen over to fresh dog food from The Grateful Dog because she was suddenly stricken with severe digestive problems that gave her diarrhea and constipation. With impacted anal glands caused by indigestion, Laureen was unable to sit down and was in a lot of pain.
Coupled with persistent rashes, scabs and flaky skin, now looking at Laureen, you'd never imagine her to have gone through such a rough bout of health issues and come out looking like a champ!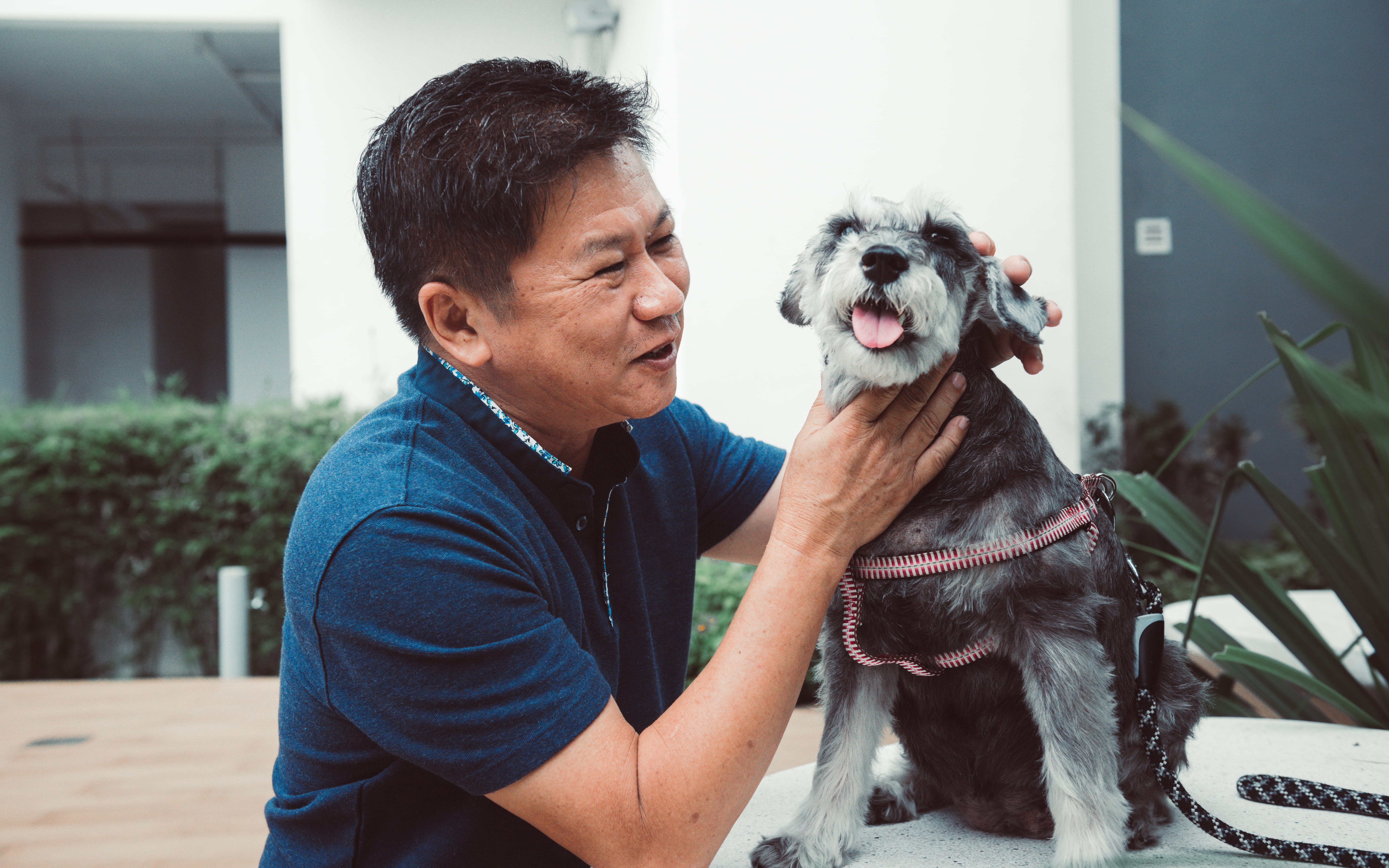 It's easy to see why dog owners favour kibble because of its accessibility and convenience as pet stores are around the corner. Which was why an easy-to-feed meal that didn't involve cooking and was most importantly – healthy, became the prerequisite for Glenn Koh, the youngest in the family, during his search for Laureen's new food.
Laureen has been enjoying all-natural meals for more than half a year. Said Glenn, "The (positive) difference between kibble and fresh dog food for her was very stark when it came to her health. She was and still is extremely excited whenever it's time for her to eat and will lick her bowl clean."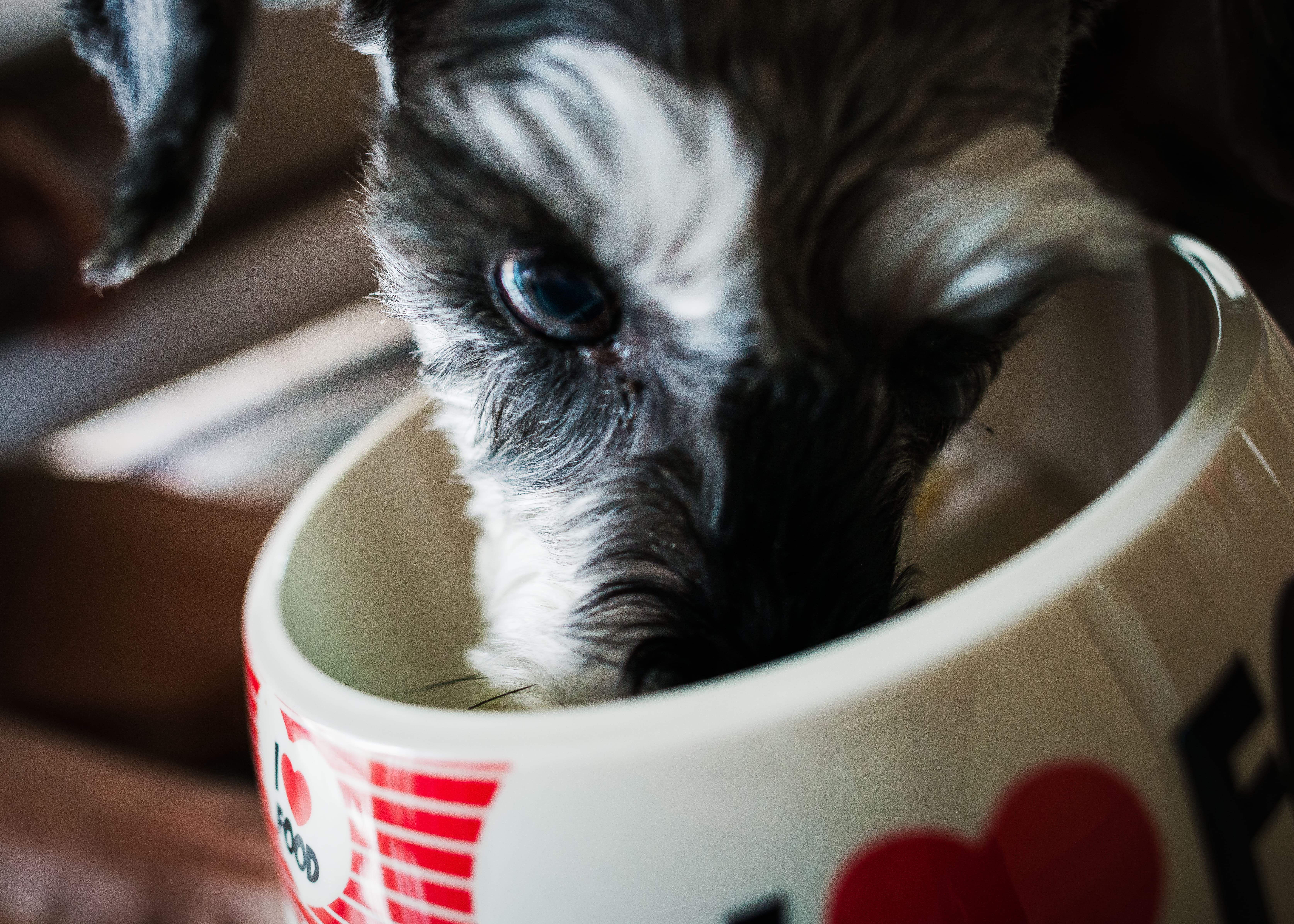 "We don't have to worry when it comes to Laureen's food because the meals are convenient to feed, and she finishes her meal every time…the supply of fresh dog food is also constant," added Mrs Koh.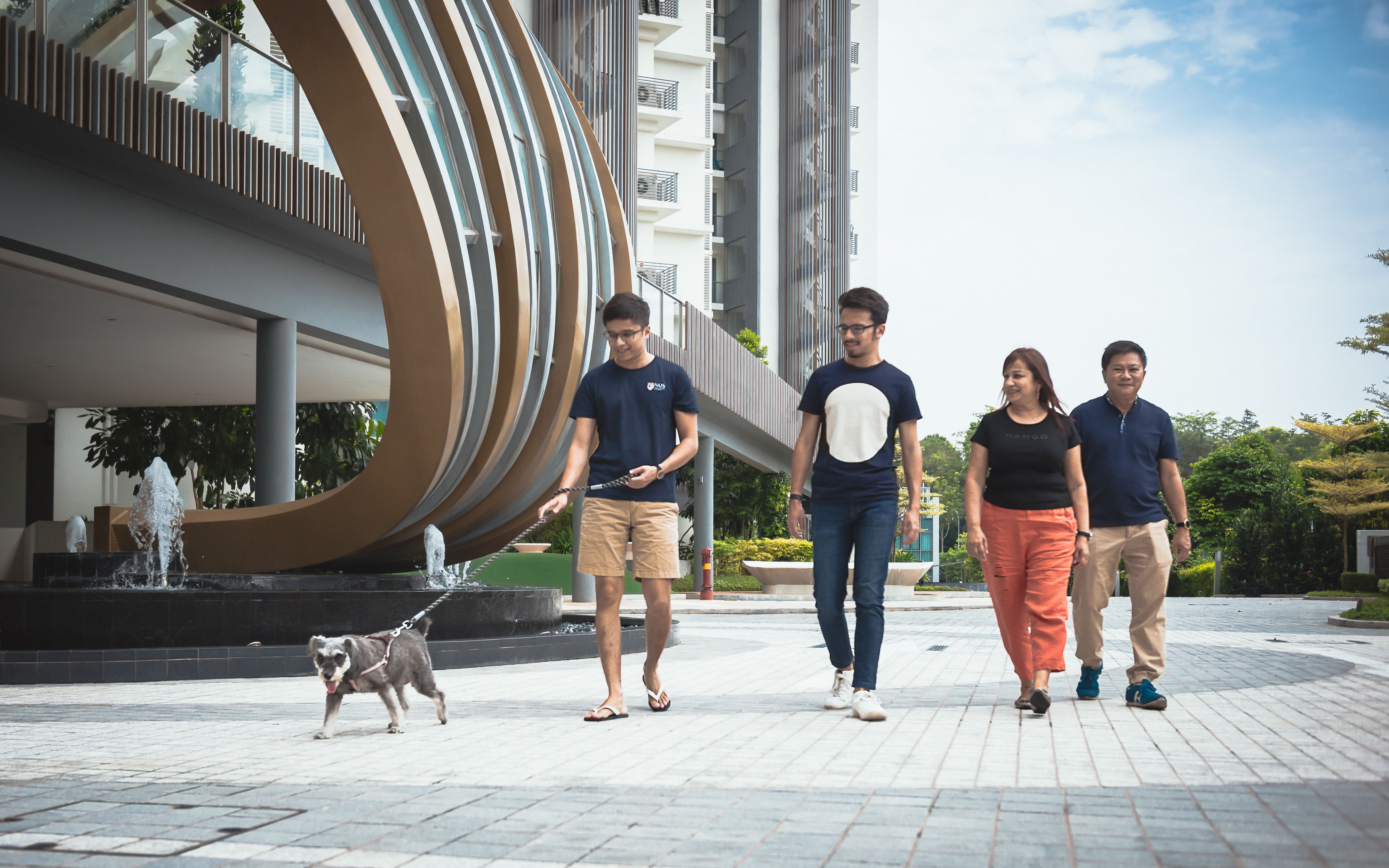 It's all hands-on deck with the Koh family when it comes to sharing doggie responsibilities; taking turns to bring Laureen down for walks, make trips to the vet or groomer and to feed her.
Highly intelligent, miniature schnauzers are also known to be great apartment dogs. Laureen quickly picked up routines like sitting down patiently before her harness gets strapped on and going straight into the bathroom after her walks to have her paws wiped.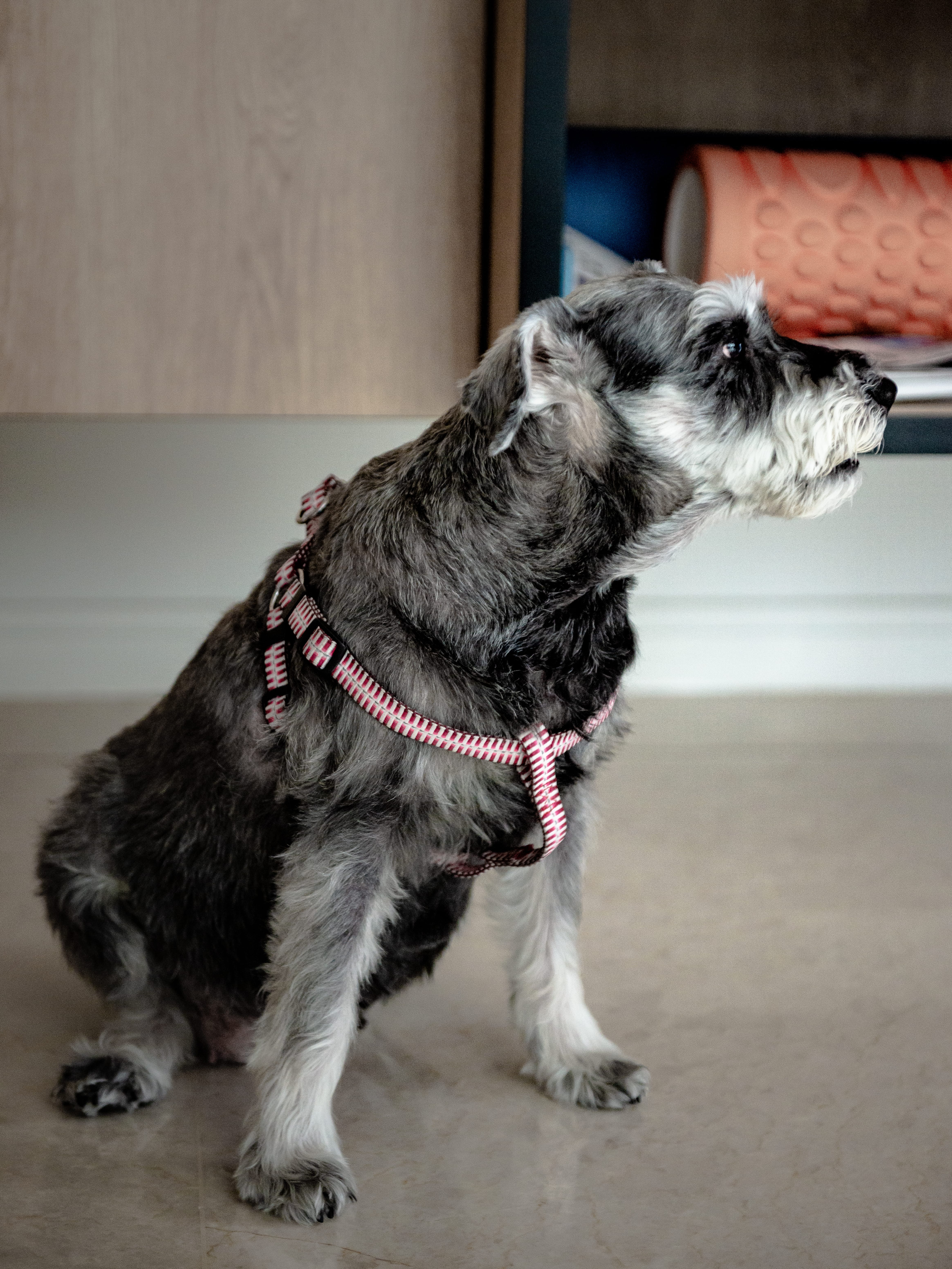 She's also able to tell the time of the day, especially when it's nearing her meal time. A single bark is her way of making sure the Kohs keep to her schedule like clockwork.
A willingness to make sacrifices and adjust one's schedule to make sure your dog's wellbeing is not compromised is part and parcel of being a responsible dog owner, and the Koh family exemplify that. To help Laureen cope with separation anxiety, the family members take turns to go on holiday, always making sure that a familiar face is around to care for her.
It's important to play an active role in bringing up a dog. While their natural instincts guide them for certain things; establishing routines, training and correcting behaviour from an early age with positive reinforcement will help both human and dog enjoy their time with each other to the fullest.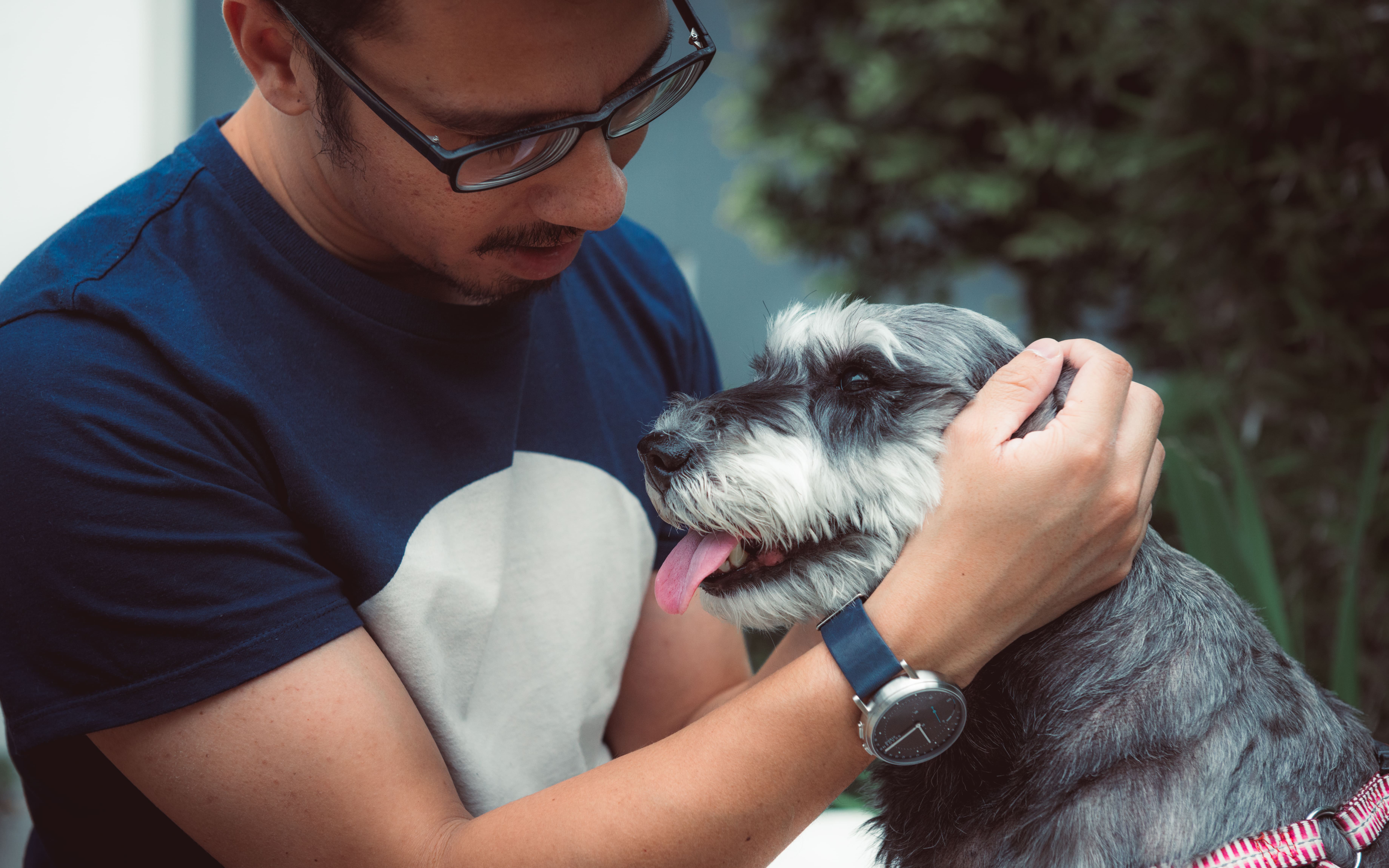 Speaking of time, it catches up more quickly with our four-legged companions and often, reduced mobility is one of the first indicators that your dog is entering their senior years. The only giveaway to Laureen's age is her difficulty to climb steps and the occasional shakes caused by arthritis in her hind legs.
"We help her by massaging her legs and also use of a heat lamp to warm up and loosen the muscles," said Mrs Koh. She adds that one of the reasons they chose their current apartment was because it was easier for Laureen to move around compared to their previous house that had a staircase.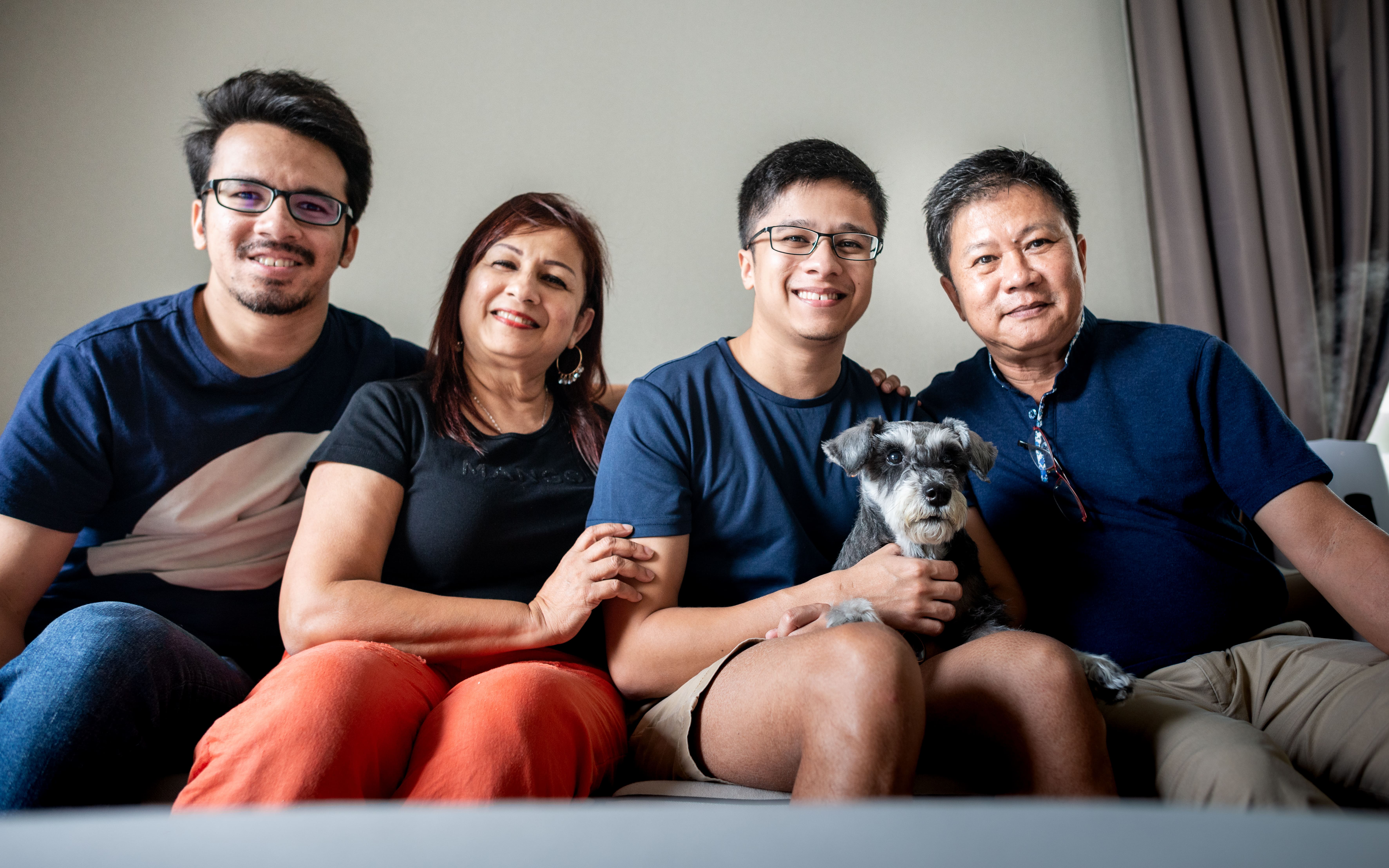 Despite that, this 12-year-old terrier shows no signs of slowing down with her personality and spunk, and we wish the Koh family and Laureen more years ahead filled with constant, loving companionship.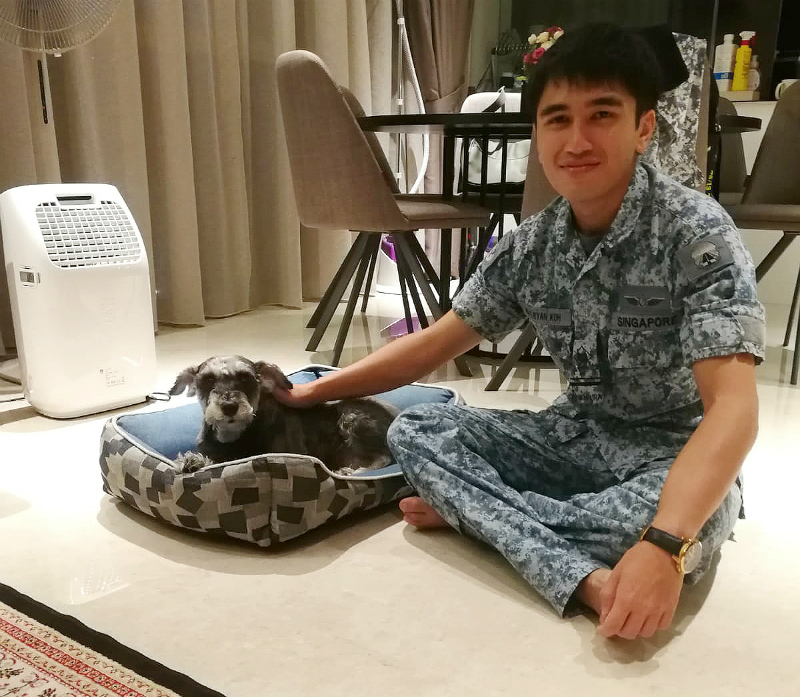 ---