A Rescue Dog and Her Heartwarming Adoption Story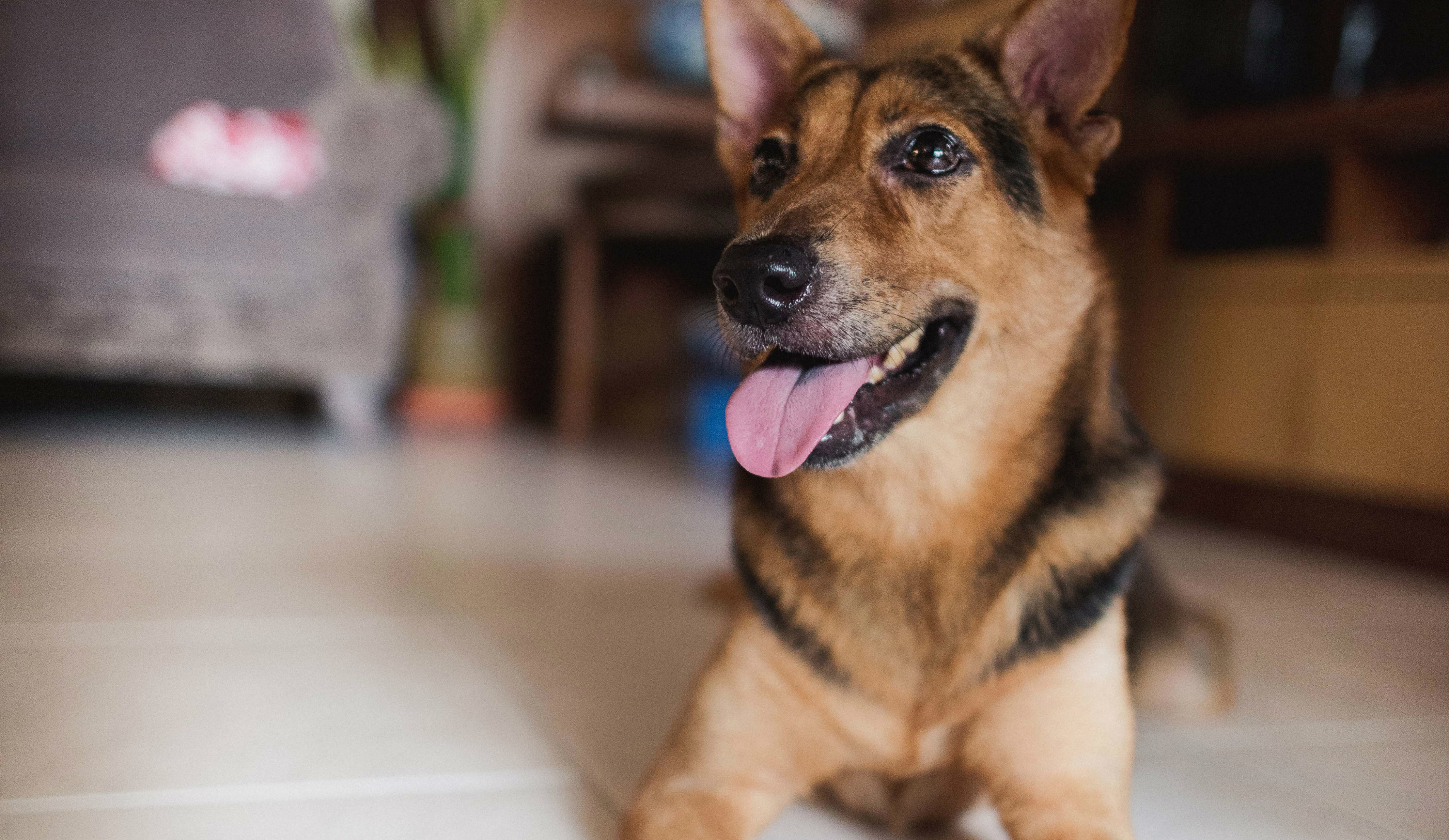 We sat down with Mr. Tng Chee Chin who was one of the first few dog guardians to support The Grateful Pet. He shared with us about Holly, a Singapore Special and this special girl has touched their lives in such a meaningful way.
As the familiar story goes for most Singapore Specials, Holly was born in a remote factory in Singapore. A kind rescuer fostered the entire litter and later put the puppies up for adoption once they were old enough.
Little did Mr. Tng, his wife Pauline, daughter Rachel and son Japheth know that they would soon be welcoming a furry member to their family.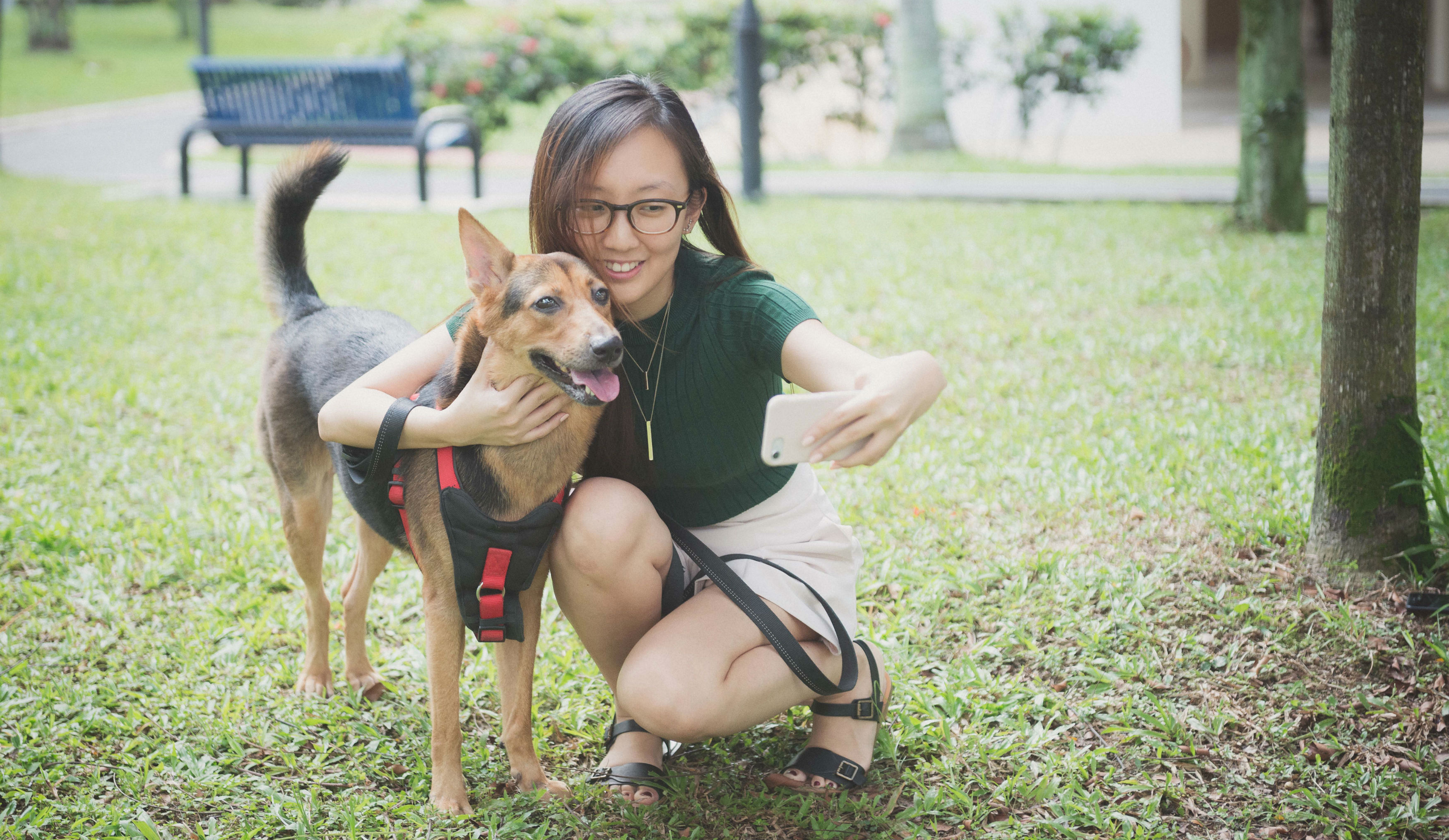 Adopting a dog was important to Rachel as she did not want to unknowingly support irresponsible breeding practices or puppy mills. Like any savvy individual, Rachel started following various local shelters on social media and chanced upon a rescuer's post on the Facebook page for A Stray's Life looking for new homes for the puppies. Both father and daughter went down that very day to have a look at them.
Sitting at the back of the pen, Mr. Tng noticed a fat black puppy, with a light brown spot over the top of each eye. The puppy was quiet and not struggling for attention, unlike the other litter mates. He picked the puppy right up and placed it on his lap. The rest is history.
Naming her Holly was something picked at random, but the Tngs later found out that she was born around Christmas time which made her name even more meaningful.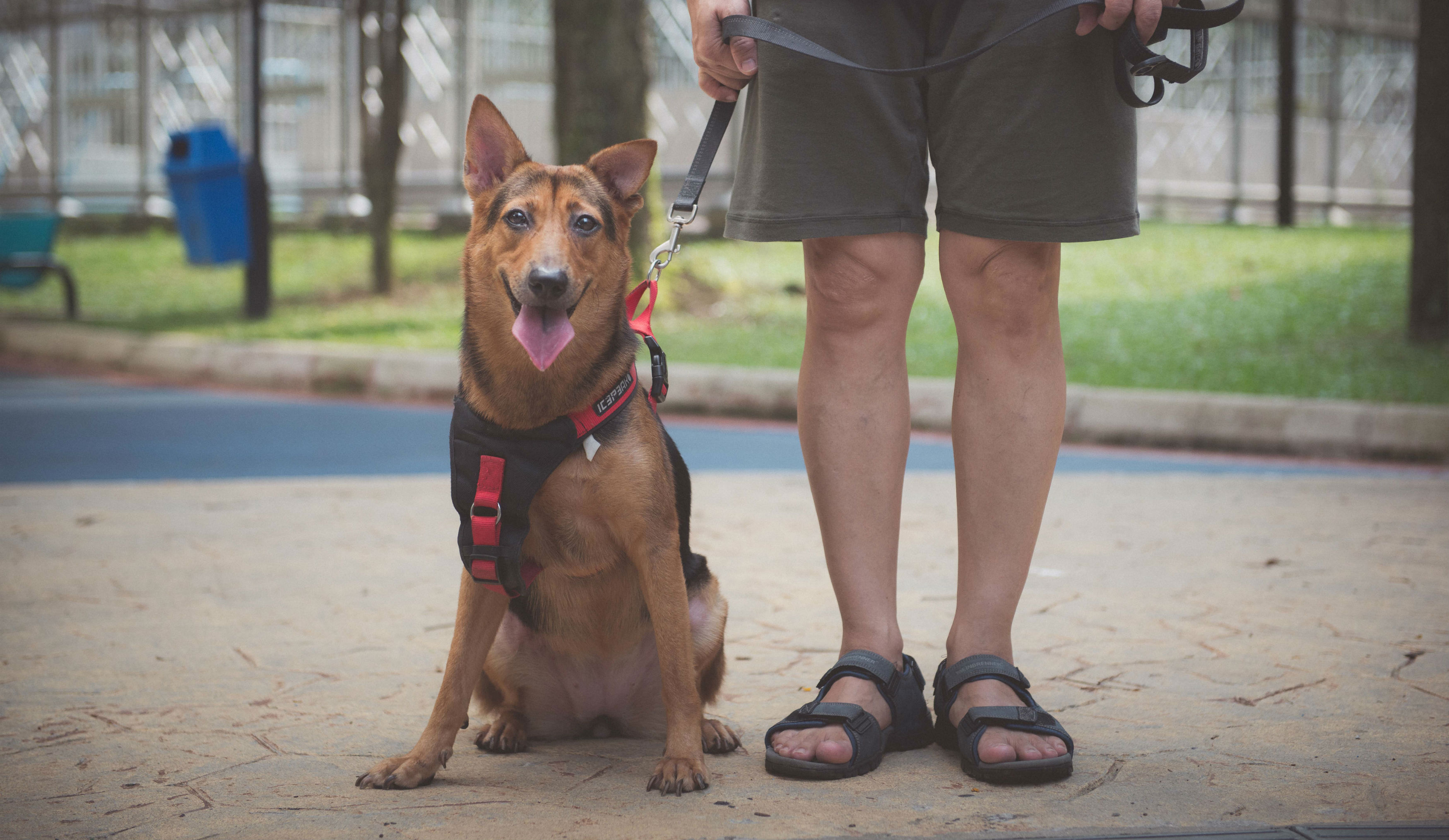 Looking at Holly, you'll be able to recognise some faint German Shepard facial features, especially in her attentive and upright ears which were incredibly floppy when she was younger. She picked up another behavioural trait found in German Shepherds – their natural herding instinct – often nipping at the ankles of the Tngs, as if to gather her flock. Now an adult, Holly is past that phase and has now become the 'rounder-upper' in the family, especially when they go outdoors, often turning around to check that none of her 'pack' members have been left behind.
Holly won over the hearts of each of the family members, slowly but surely, including Mrs Tng who initially rejected the idea of getting a dog because of all the responsibilities that came attached with it. Now, Mrs. Tng showers Holly daily with plenty of love and attention; comforting Holly during a thunder storm, giving her massages and constantly making little adjustments around the house so that Holly is comfortable. Recently, Holly's sleeping mat even got upgraded by Mrs. Tng to an extra-large and comfy doggie bed!
Mrs. Tng is not the only one that Holly shares a special bond with. While working on her thesis during the fourth year of university, Rachel was experiencing crippling panic attacks, causing her to have sleepless nights. This was the family's main reason for bringing a dog into their home. Mr. Tng suggested that they could get a dog and that it might help Rachel ease her anxiety.
During this difficult time, the puppy stayed by Rachel's side, being her companion on nights where Rachel struggled to get sleep. Even the simple act of touching and petting Holly would help calm Rachel's nerves down.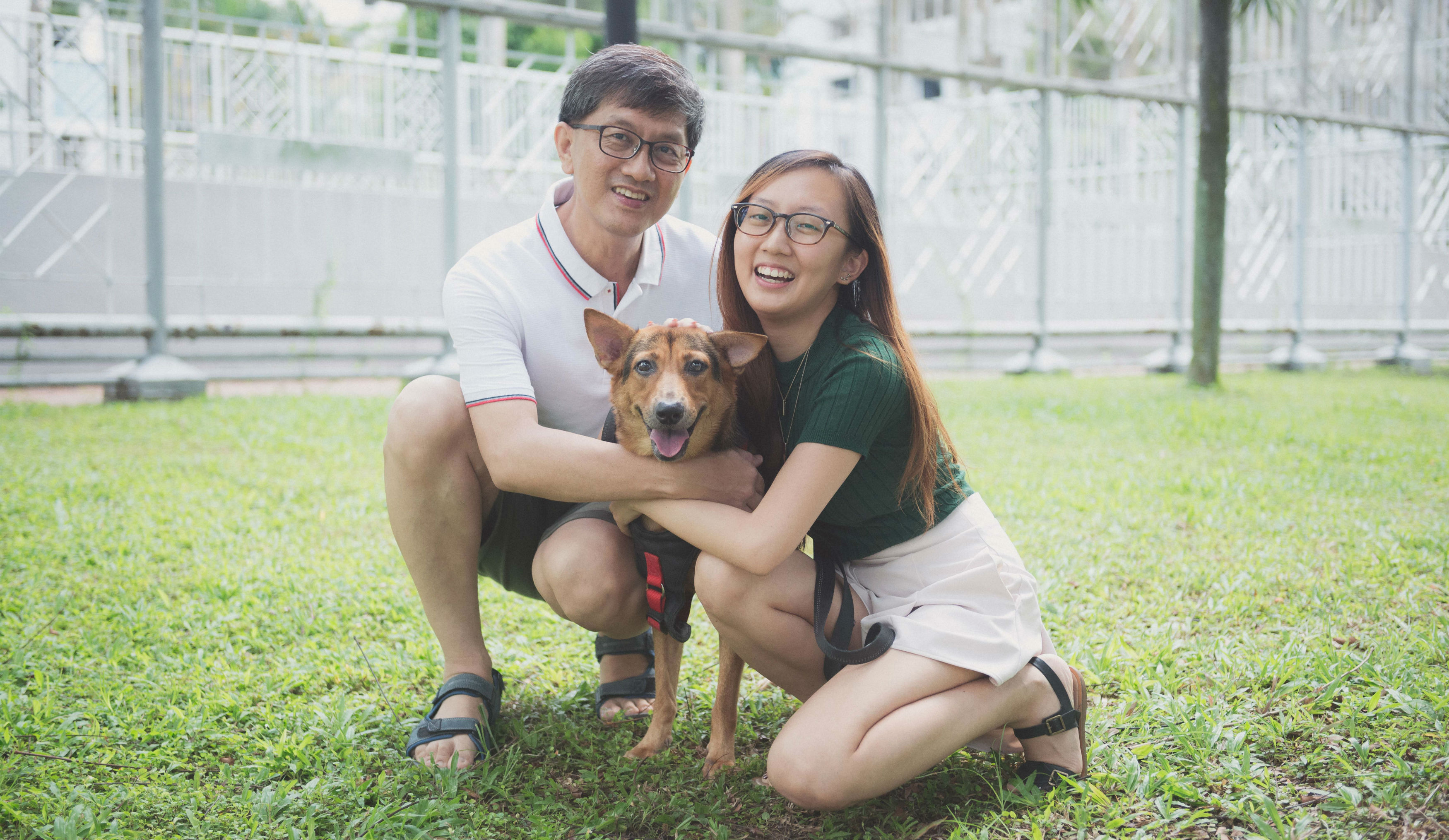 You can see how tightly bonded Holly is to the family, as they are to her, simply through the stories they share about Holly and the way they show their affection for her.
Holly loves humans. Her inquisitive and friendly nature helps the family connect with people in the neighbourhood. She's an 'auntie and uncle killer' because she's immediately liked by new people she meets during her daily walks.
One of Holly's funnier tricks taught by the Tng family is learning how to turn down the volume of her bark. She can go from loud to soft, to even softer at their command. What a clever girl! Holly also knows how to use her wily charms to get treats; giving you a 'cute' face by purposefully leaning her face on your lap.
Her favourite food is anything that's meaty, so getting her to switch from dry food over to The Grateful Pet gently-cooked meals was extremely easy for the family. Previously plagued by patchy skin, with hotspots and little boils all over her body, Holly would nibble at her skin until it became raw. Looking at her now, you would never imagine she had a skin condition like that.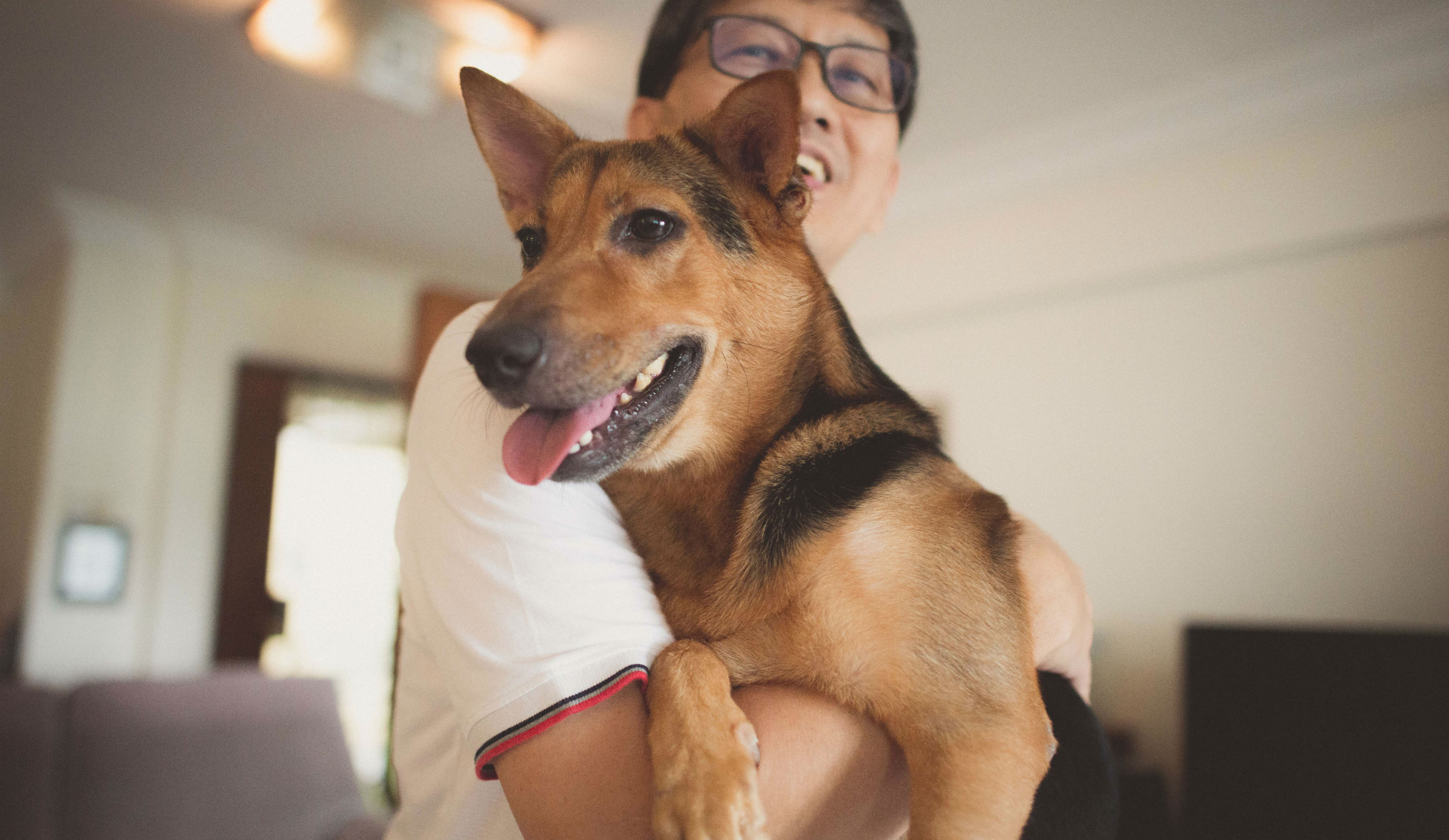 When asked whether there was anything they would have done differently at the start when they first got Holly, Mr Tng quickly quipped, "I think I would have adopted two puppies at the same time, instead of one, because she was by herself and without any playmates."
"I would also have liked to have trained Holly more with positive reinforcement and treats, because when she was younger, before we had gone for the puppy training course, my mom would be very stern with her, and threatening Holly also didn't work out", said Rachel.
She continues to add, "Holly brings a lot joy into people's lives. There's no prerequisite for her unconditional love, she just gives it freely".
Photos captured by: yhNEOH
---