Mochi: From Health Issues To Healthy Dog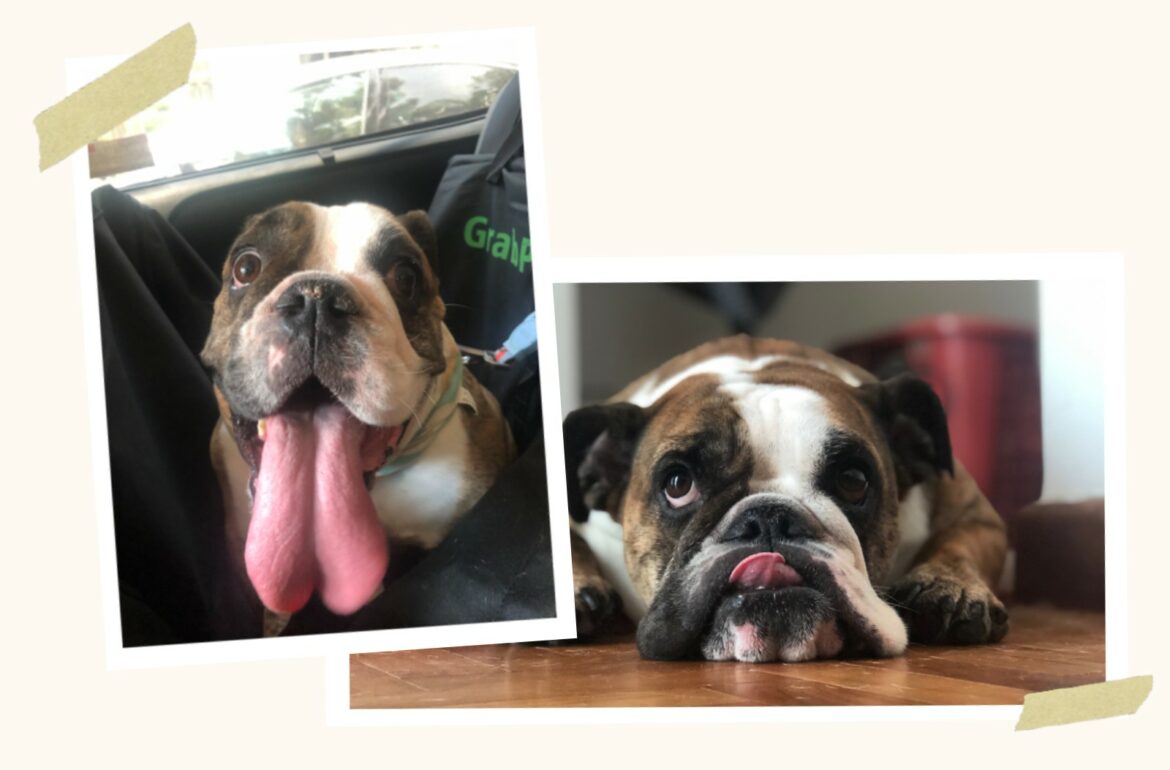 Mochi, Elaine's 7-year-old English Bulldog had been having intermittent episodes of UTI since 2019.
It was always fishy smelling and Mochi consistently had bacteria flora in her bladder causing her to get urinary tract infections. The infection would clear for 2 weeks and then came back again. It got to a point where Elaine was sick of giving Mochi antibiotics. The vets then put Mochi on a prescription diet which did stop the UTI but in turn made her SUPER itchy. To Elaine, this was not a sustainable solution.
This was two years before Mochi began with her The Grateful Pet diet.
The final straw was when Mochi went from getting UTI every other month to getting it every month instead. Elaine then decided to take Mochi off the pills and prescription diet for good. Something in her gut told her that Mochi needed more moisture in her food and that's when she turned to fresh food.
Mochi hates drinking water and also refuses fruit infused water. She only likes broth or soup. But realistically, who has the time to make broth and soup every day?
Elaine also read that kibbles + too much water = bloat. It was during a chance meeting with a friend who introduced her to The Grateful Pet that she started to take an interest in the meals being offered. After scrutinising the ingredients list and finding out just how easy it was to serve a fresh meal, she decided to purchase some gently cooked meals for Mochi.
Ever since then, there's been no looking back. Mochi's UTI cleared up not too long after starting on her new diet – she hasn't had another episode ever since!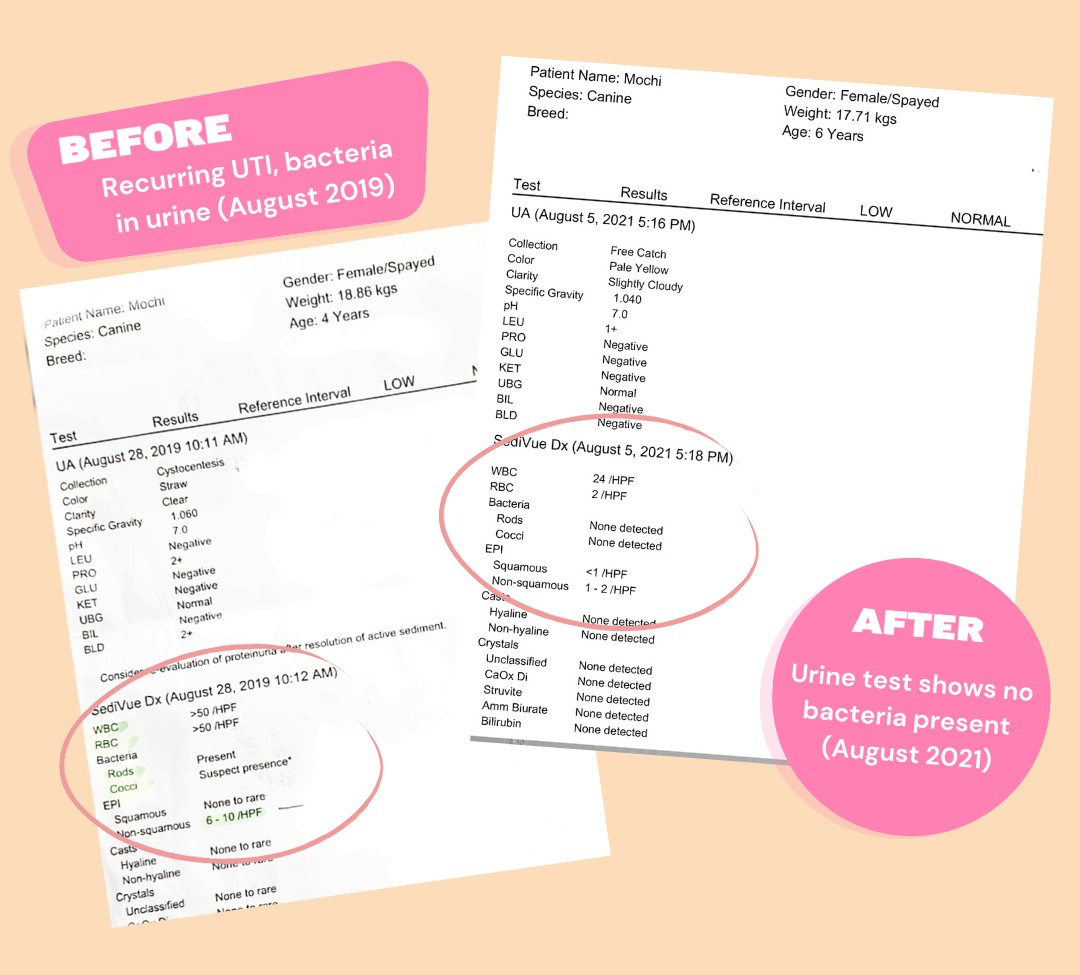 Mochi previously had a dry, crusty nose but her nose is now moist and the skin has fully healed.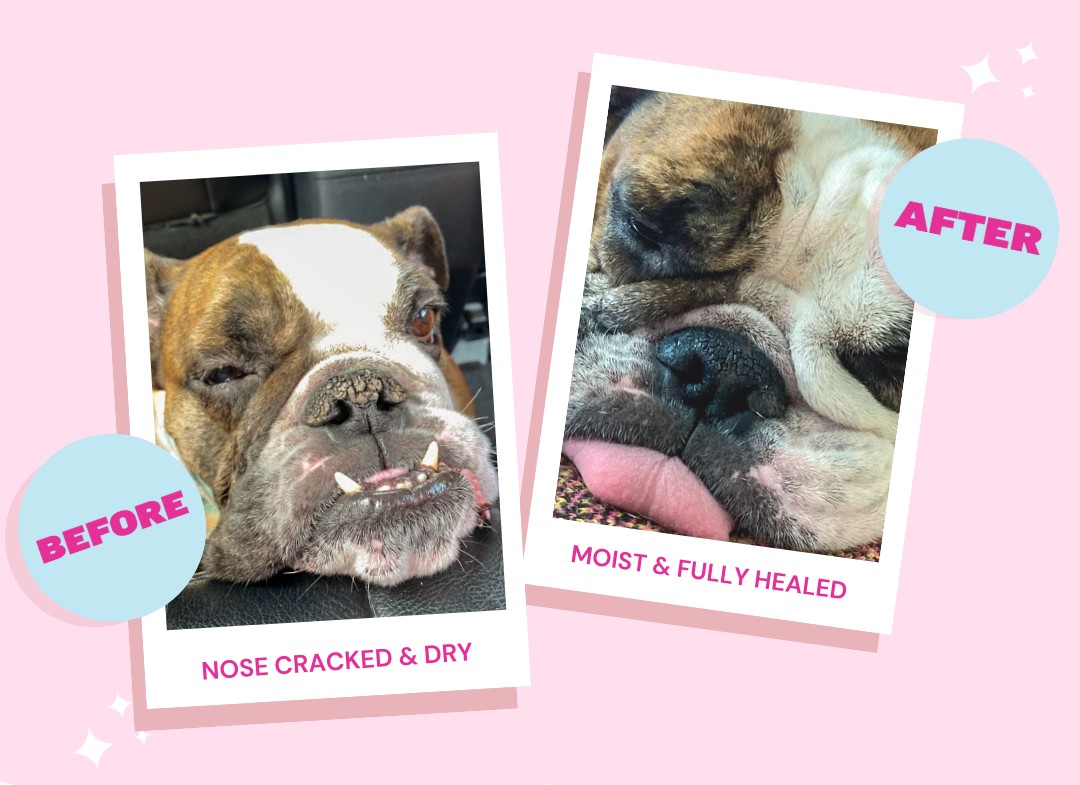 Her coat used to be dull but after The Grateful Pet diet, her coat has a healthy shine to it. Mochi is also frequently complimented for her soft fur.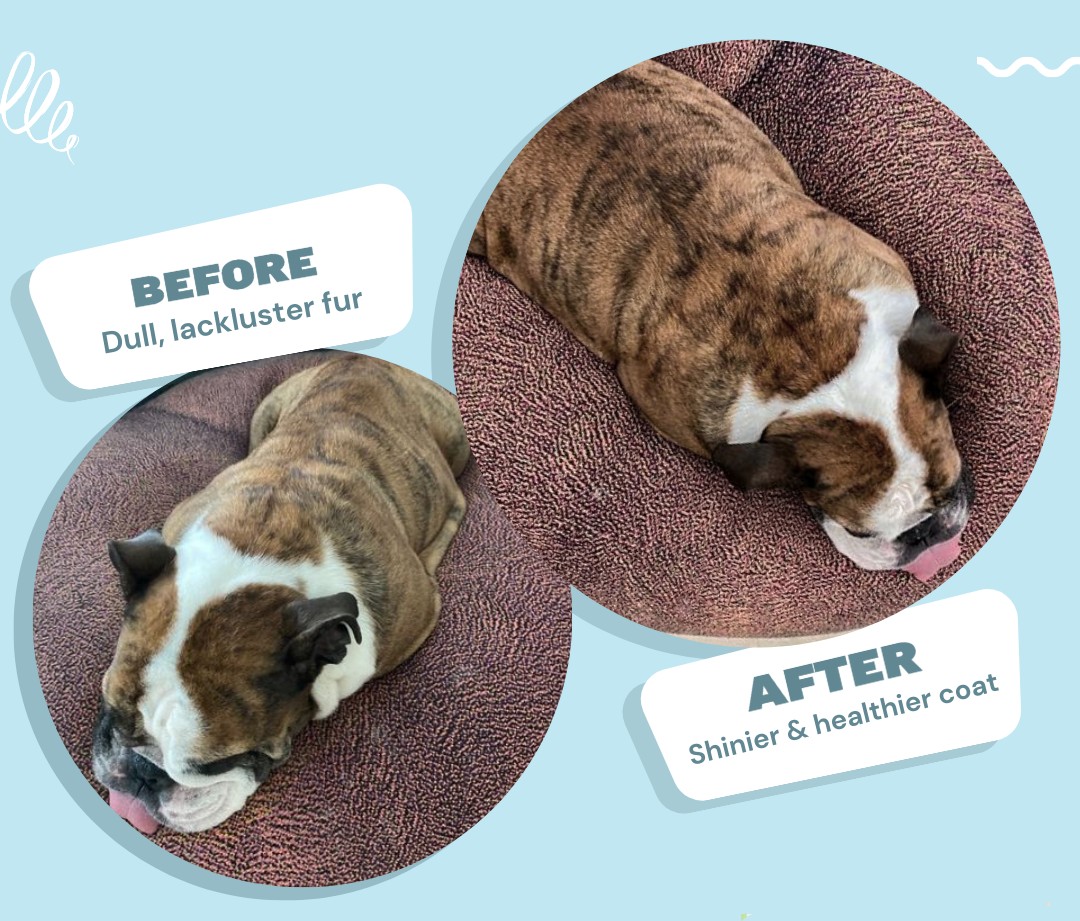 Neither is Mochi an itchy, scratchy girl anymore!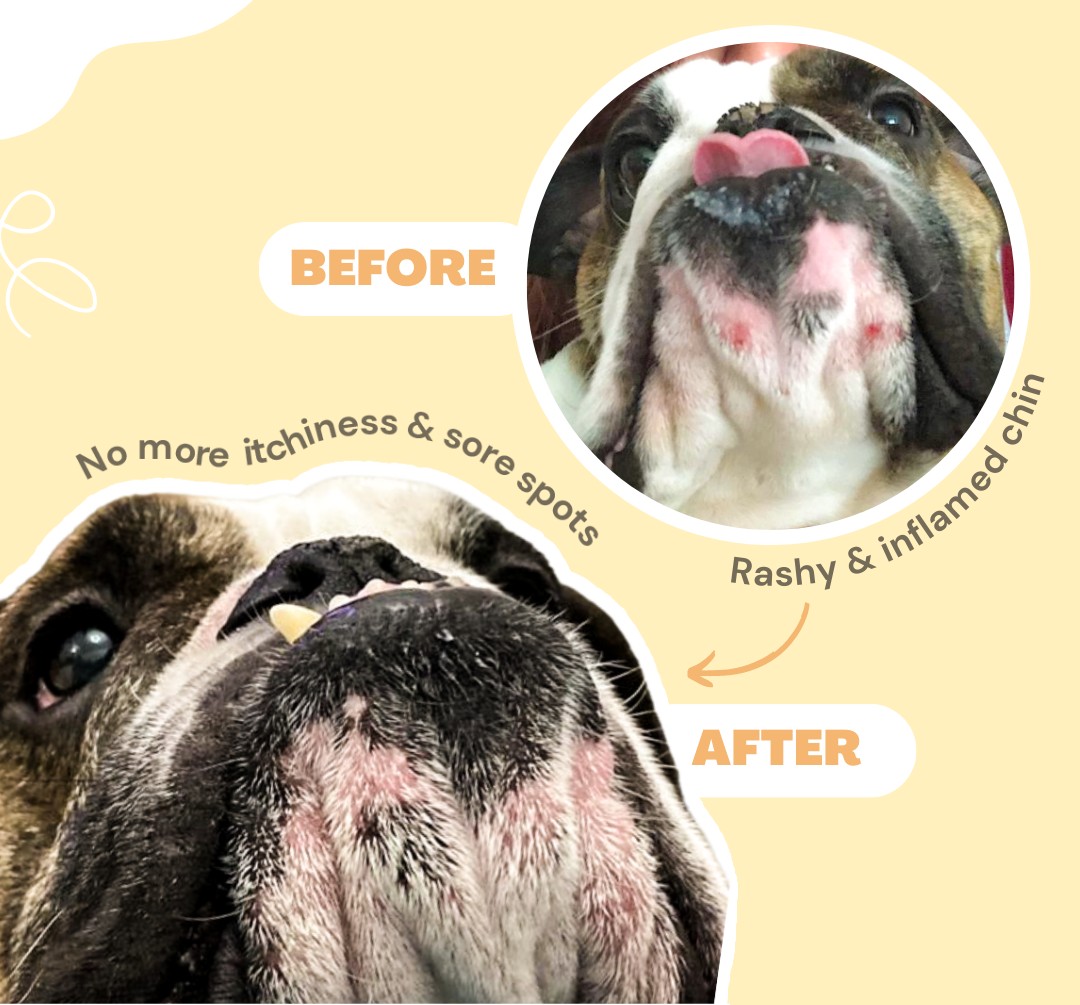 Even though it costs Elaine more to feed Mochi fresh food compared to her previous diet, she would much rather spend on good quality gently cooked dog food that helps Mochi's health. Monthly trips to the vet are a thing of the past and Mochi no longer has to be subjected to getting her bladder poked and prodded for examinations.
---